The latest version of our indoor mapping platform is now available, and it includes something for everyone. Version 4.12 is packed with exciting new enhancements to the Venue Manager and Map Editor to give more control to developers and users of the content management system (CMS).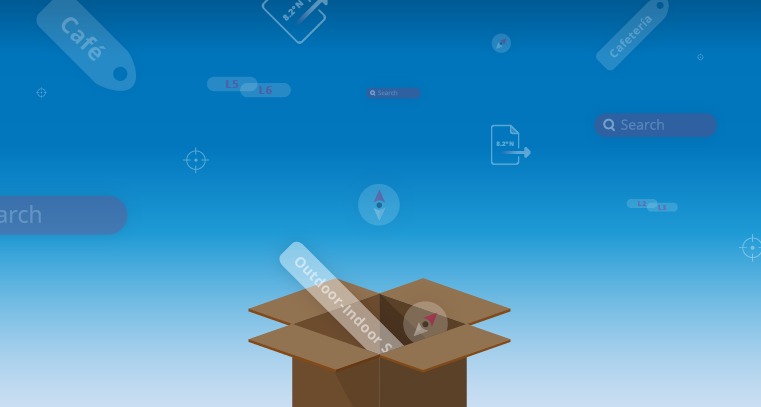 Save Time With Our Enhanced Venue Wizard
The create/edit venue feature has been completely redesigned to easily and intuitively walk users through the process of creating or editing existing venues. This both saves time and decreases the chance of errors.
Simpler Map Layer Control
In our latest release, we've made it even easier to add layers to your map using the Map Editor. Maps no longer need to be downloaded and edited with an external editor. Users of our indoor mapping platform can now simply use the Map Editor to add new layers, and reorder them as desired using a simple drag-and-drop tool.
Add Custom Properties to Shapes
By adding custom properties to map shapes, you can leverage the power of metadata for nearly any geometric shape. This enables users to include information such as suite number data for venues with multiple tenants, category data to areas of large facilities, and much more.
Industry-Leading Label Enhancements
Our indoor mapping platform offers organizations in-lay labels, point labels, label clusters and advanced label collision handling. Map administrators and developers have access to unparalleled flexibility to decide how unit, street, and other labels appear in the user interface. Our label clustering allows users to group labels together based on proximity, and our advanced label collision handling empowers developers to set thresholds to optimize label appearance.
Extended Outdoor-Indoor Kit for Google Maps
Our Outdoor-Indoor Kit for Google Maps allows you to utilize our SDKs alongside Google Maps' SDK to deliver the ultimate outdoor/indoor wayfinding experience in a single app. With this latest release, our Outdoor-Indoor Kit for Google Maps is available for iOS, Android, and web.
Version 4.12 Release - Feature Roundup
Highlights of this release include:
Venue Wizard

Map Layers

Custom Properties for Shapes

Label Enhancements

Outdoor-Indoor Kit for Google Maps

And more!
These features and more are available immediately within version 4.12 of our indoor mapping platform. Book a demo today to see these industry-leading features in action!
Read the full press release here.
* Google Map license may be required for private usage