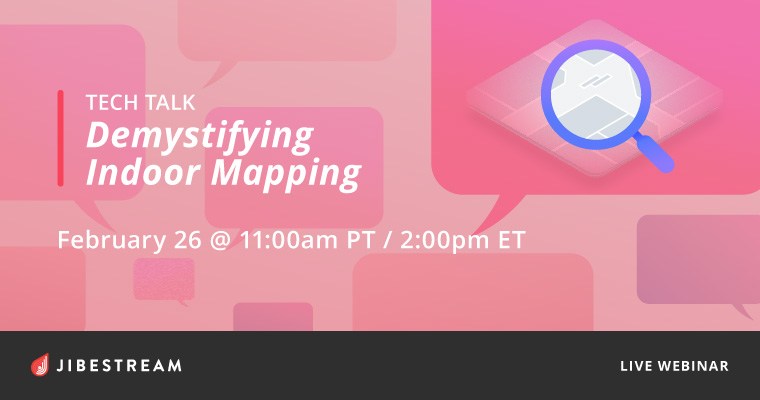 Indoor mapping presents an exciting opportunity for enterprise organizations, but it also comes with its own unique set of challenges. In this emerging market, there are few set standards, complex integrations, rapidly changing business requirements, and many unanswered questions.

It only takes a quick search through Google, Quora or Reddit to see that there are currently more questions than answers about indoor mapping on the internet. That's why we've put together a panel of experienced developers and indoor mapping experts for a live Q&A webinar to demystify the indoor mapping process by answering your technical questions.
This is your chance to start your digital journey with a clear understanding of the ins and outs of indoor mapping by having of a panel of experts answer your technical indoor mapping questions. Meet our panelists and register today to start preparing for your digital journey.
Tech Talk - Demystifying Indoor Mapping
Tuesday, February 26 at 11:00 am PT / 2:00 pm ET

During this live session, we will:
Take you through the indoor mapping file formats
Address technical questions submitted by you and your peers
Debunk common misconceptions around indoor location technologies and discuss what you can expect
Don't forget send us your questions in advance to ensure they are addressed during the webinar. The questions you submit will be presented anonymously during the webinar and we will address as many of them as possible during the live session.