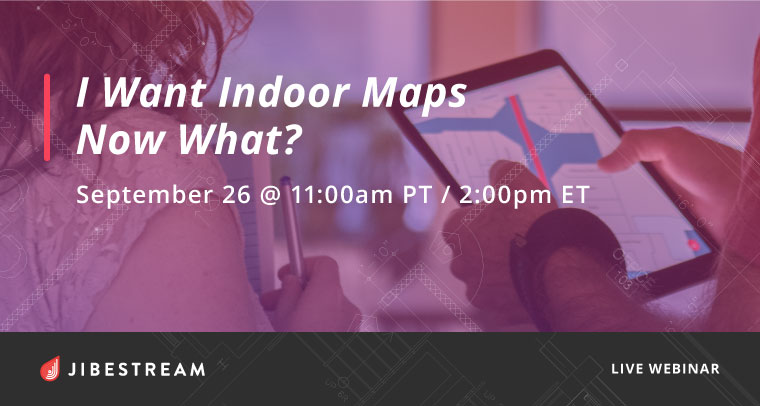 Want to embed maps into your apps, but don't know where to begin?
Implementing an indoor mapping and location project isn't easy. Requirements, integrations, use cases, team alignment - these are just a few of the factors that need to be considered when putting together an action plan. Industry research can help by providing checklist, reports, and reviews, but do they answer your specific questions?
Jibestream is hosting a Q&A webinar to discuss the realities of indoor mapping. During the live session, our solution engineers and mapping experts will answer your indoor mapping questions. Do you have a questions that you would like answered during the live webinar? Submit them now or simply listen in to learn from answers to questions submitted by others.
Session attendees will gain valuable knowledge about the basics of indoor mapping, what you can do with indoor maps, and most importantly, get answers to their specific questions.
I Want Indoor Maps - Now What?
Wednesday, September 26 at 11:00 am PT / 2:00 pm ET

See how you can embed high-fidelity indoor maps into your existing web or mobile applications to create enhanced experiences for your users while simultaneously gaining visibility into operations. And don't forget to submit your questions and then join us to hear answers to your most pressing questions!