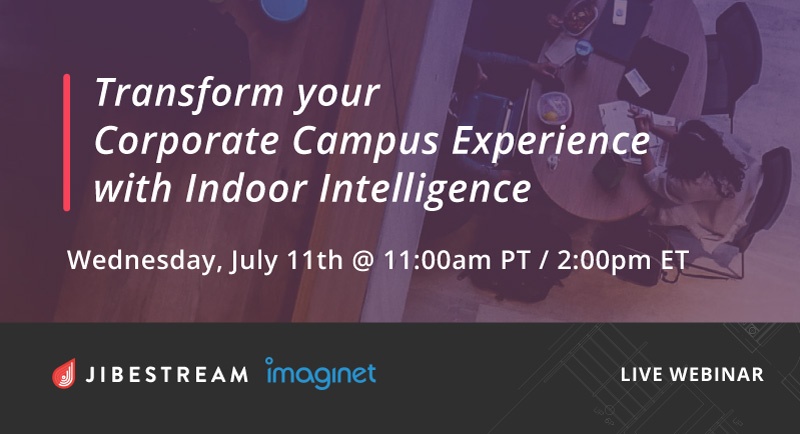 Ready to transform your corporate workplace experience with indoor intelligence?
Your company puts great value on an agile and delightful work environment. But with corporate campuses getting bigger and offices sprawling across multiple cities, this can result in some frustrating challenges for employees, clients, and visitors.
Employees often travel from one campus to the next and are faced with a new space each time. Clients and visitors can feel lost as they attempt to navigate an unfamiliar campus. And with the rapidly changing demands and needs of today's workforce, organizations are faced with the challenge of creating a dynamic and integrated workplace.
Corporations today are seeking innovative solutions to address these challenges. This is where location-aware IoT technologies come in. With Jibestream's indoor mapping platform, organizations are able to merge business data with indoor maps creating a dynamic and integrated workplace that fosters productivity while providing valuable insights into operations.
Join us on July 11th, 2018 for a complimentary webinar co-hosted by Imaginet, app development experts, and see how we can help you transform your workplace into a smarter, more innovative space.

Transform your Corporate Workplace Experience with Indoor Intelligence
Wednesday, July 11 @ 11:00 am PT / 2:00 pm ET



If you're ready to see how you can leverage digital innovation and indoor intelligence to create an inspiring corporate workplace experience that delights employees, clients, and visitors alike, then this webinar is for you.