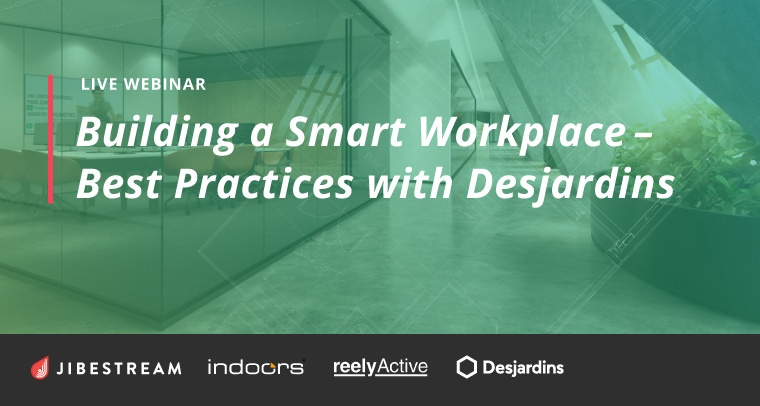 Corporate workplaces are challenged with creating a motivating and productive space. One that not only offers a more connected way for all parties to interact with each other and with the space, but one that also allows them to quickly respond to the fast changing demands and needs of the workforce.

North America's largest federation of credit unions, Desjardins, were thinking ahead when they selected Montreal's Olympic Stadium, the tallest inclined tower in the world, as their newest office space.

Their move to this new space kick-started their journey to create a smart and innovative workplace to house 1,600 employees with no assigned seating. Together with indoor mapping, positioning and real-time location system experts Jibestream, indoo.rs and reelyActive, Desjardins created an extraordinary space optimized for productivity and improved day-to-day business operation.
Join us for a live webinar where Desjardin's senior business strategy advisor, Serge Bendahan, will discuss the role indoor mapping and location technology has in creating a smart workspace.
Building a Smart Workplace - Best Practices with Desjardins
Tuesday, October 30 at 11:00 am PT / 2:00 pm ET

During the session, you will learn how you can:
Create a smart and connected space ready for the digital age

Integrate indoor mapping and positioning to increase visibility and productivity

Leverage

real-time location systems to measure occupancy and optimize space utilization

Prepare your organization for short and long-term success